Free Lavender Sprig Pattern
We stitched this pattern on a light lavender fabric, a hand dye might even look prettier. This was designed as a gift for motheres day (hence the personalised "MA") , but the design could be used for a lavender scented sachet, key fob or other cute little item.
You can use any mid green, pink and lavender / lilac colors.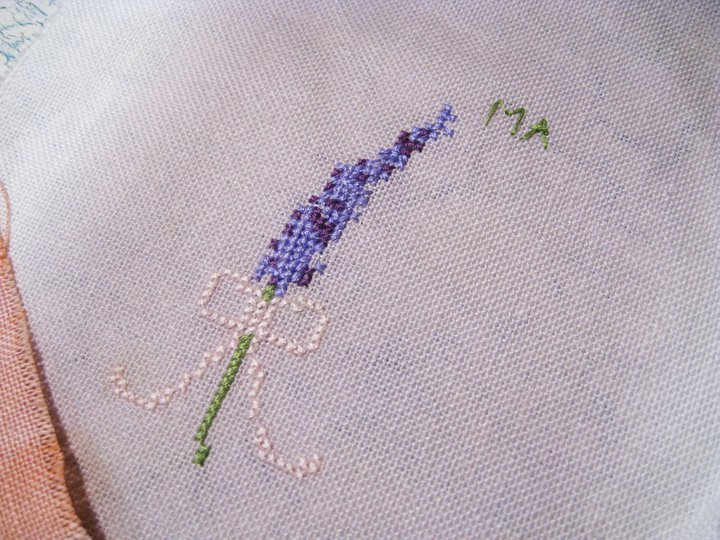 now for the pattern!